FOR A QUOTE CALL (276) 633-4428

Hiatt Construction L.L.C. Licensed General Contractor

Commercial and Residential Contracting

Hiatt Construction L.L.C. Residential Contractor and Commercial Contractor 

Provide start to finish the planning, pricing, contracts, scheduling, permits, and completion turn key of projects both residential and commercial.  

At Hiatt Construction L.L.C., we provide our customers high quality residential and commercial construction services personalized for their unique needs. We are available 6 days a week by phone or email. Our construction team members are professional, courteous and efficient.

We provide a variety of services including: commercial and residential contracting, building, construction management and consulting. 

Build to meet your needs. New, remodel or rebuild after a disaster  with wood, steel, cmu (concrete block) and tilt wall structures residential and commercial. Also other (BLD) related areas.

Start to finish keeping projects on time and within budget. Taking your design, plans, time and budget to completion. Keeping you informed with the projects progress and keeping the progress on the project. Pre-planning to Certificate of occupancy. 

Consulting

Consulting before, during or even after any construction project is a good idea if you have any question or questions, please don't hesitate to contact us. Let Hiatt Construction, L.L.C. help find the best solutions for you. Building yourself or having someone else build for you we are here to help.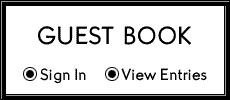 Virginia General Contractor

Class (A) License # 2705152084

*Classifications*​ CBC RBC

Florida Licensed Commercial Building License # CBC1261478